Jailed accused threatens witness, transferred to Thane jail | Thane News – Times of India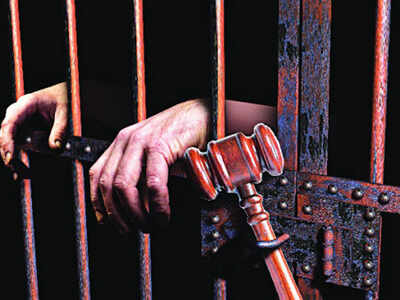 Representative image
MUMBAI: A special Narcotic Drugs and Psychotropic Substances (NDPS) Act court this week allowed a plea by Arthur Road jail authorities to transfer an accused, arrested in a drugs case in 2015, to Thane jail after it was found that he used chits to reach an threaten a witness with the help of inmates.
The jail authorities said that the accused Sajid Electricwala and others used to pass chits to get those on the outside to do their bidding. They also said that a separate case has been registered against them in which a jail cop has also been made an accused.
"On going through the submissions advanced by both the sides, perusal of application and say, it appears that witness's evidence is part-heard and accused and other persons are trying to own over him. Not only this but accused and other persons are interrupting the administration of justice," the court said.
The court further said that considering the situation, the continuation of the accused in Mumbai Central Prison would be detrimental to the administration of the prison authorities and that he will develop more contacts. "There is every possibility that again he would indulge in same activities. The Thane Central Prison is approximately 50 km away from Mumbai and applicant would not miss other leisure. Moreover, he is in High Security Cell. Considering submissions put for and in interest of justice application is allowed," the court said.
FacebookTwitterLinkedinEMail